Shopify is experiencing a global outage. Not all stores are affected. But for those that are affected, our apps Smart Wishlist and Smart RSS Feed are not working either.
This is because Shopify API too is facing outage on those stores. Consequently, the app is unable to fetch the product details from such stores. Both Smart Wishlist and Smart RSS Feed rely on this API to fetch product details from your store.
NOTE: This outage is over. All the issues have been RESOLVED. You can safely ignore this.
At the time of writing this post (12:04 AM , Wednesday, 12 January 2022 UTC), Shopify is still investigating the issue. Here is a screenshot from shopifystatus.com. While they have not yet listed API in the list of outaged components, they would soon.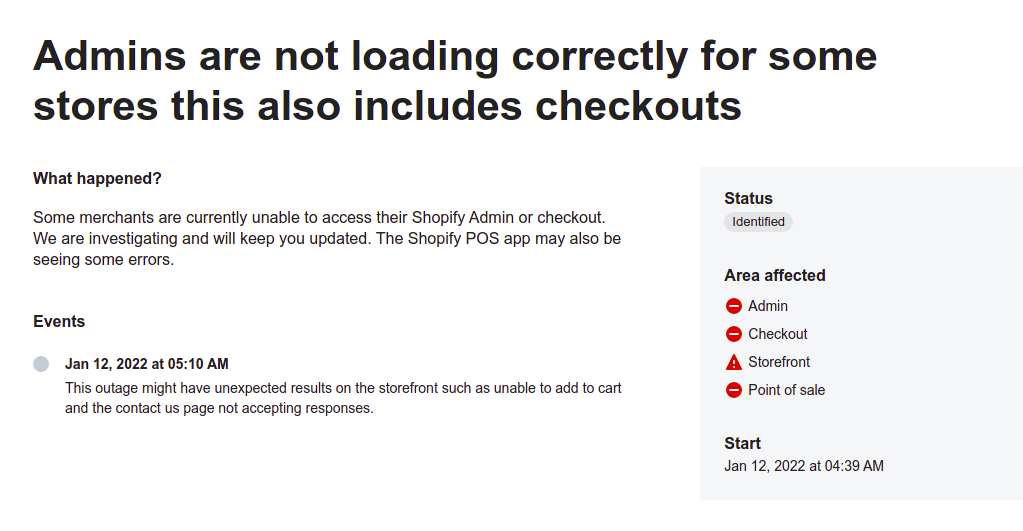 What should I do?
Nothing. Just sit tight and hope that this gets over soon. Our apps would return to normal, as soon as the outage gets over.

If your store is not affected by this, you can continue with business as usual.