On My Wishlist page, sometimes the modals/popups are not displayed properly. The heights and width of various elements get distorted rendering a bad appearance. For e.g below is one such modal having distorted appearance.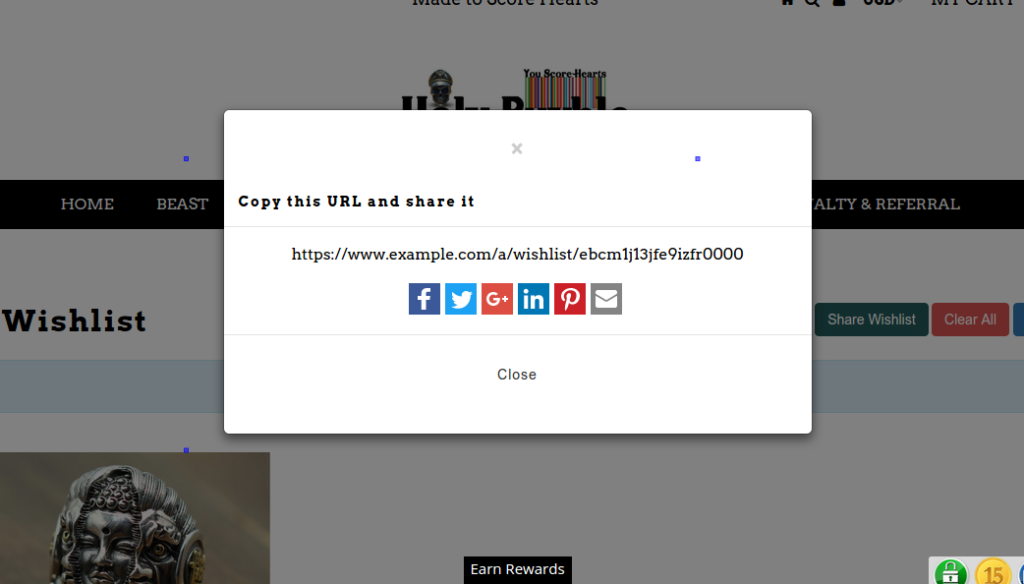 It can be fixed by following steps:
1. In Shopify Admin,  open Apps => Smart Wishlist => Configure Appearance => Extra CSS
2. Add the following CSS code to the Box 2 of the tool.
.modal button {
width: inherit !important;
height: inherit !important;
}