For most stores, it is recommended to place a link pointing to My Wishlist page. This makes is easier for your customers to locate the Wishlist. The easiest way is to put the link in the navigation menu. Here we explain the process using default location of My Wishlist page i.e. /a/wishlist. In case you have changed it, substitute the same in below steps.
1. In Shopify Admin, browse to Online Store => Navigation
2. Click on the Edit Menu link for the menu displayed at the top of your store.
3. Under Menu Items, click on Add Menu Items
4, Use the following values without quotes, Name ="Wishlist", Link ="Web Address", Path ="/a/wishlist" and click Save Menu.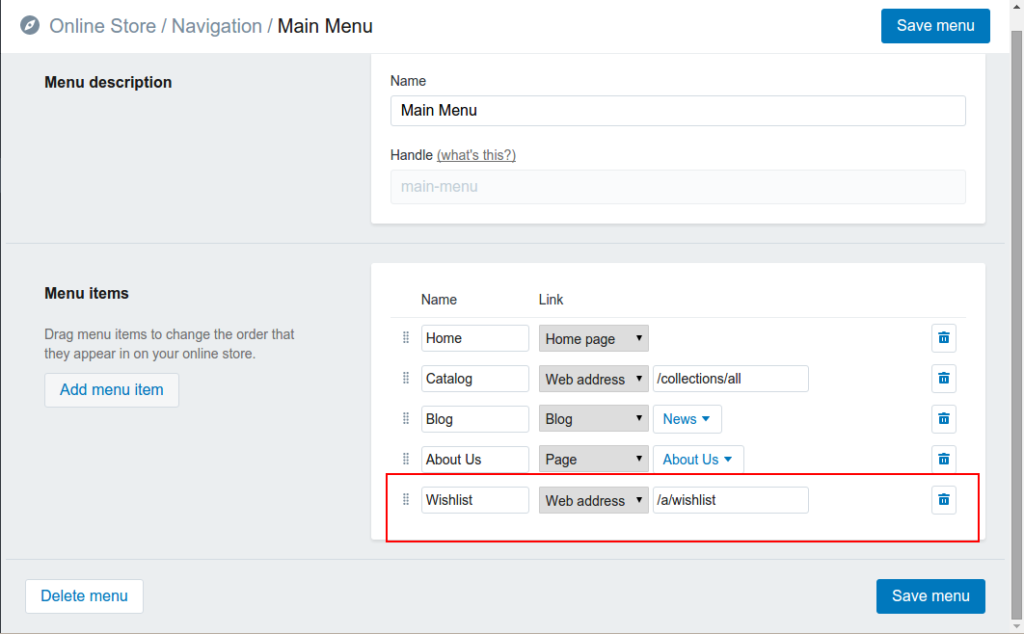 Sometimes, there is not enough space in the menu. In such cases you may prefer adding the link somewhere else in the page header.