If you own or operate a Shopify store, social media is an inevitable tool for you. Using the Smart RSS feed App, you can automate social media posts to Twitter, Facebook, Linkedin and several other social networks.
Whether you post blog articles daily or your store launches new products regularly, you need to communicate this to your social media followers. Using social media automation you save lots of precious hours and focus more on more crucial things like sales, shipping or inventory management.
What you need?
Smart RSS Feed App for Shopify.
Any RSS to Social Media Service like Dlvr.it (It's FREE ). Though this article focus only on Dlvr.it, the concept can be utilised for any other service like Buffer, Hootsuite etc.
Step by Step Guide
Step 1: If you have not installed Smart RSS Feed app, install it from the Shopify App Store.
Step 2: Create an account and login to Dlvr.it. Navigate to Automated section, if not automatically redirected.
Step 3: On the screen titled "Let's Set Up Auto Posting", you would see a section "Where should we look for content?". Choose Website Feed as the source option here.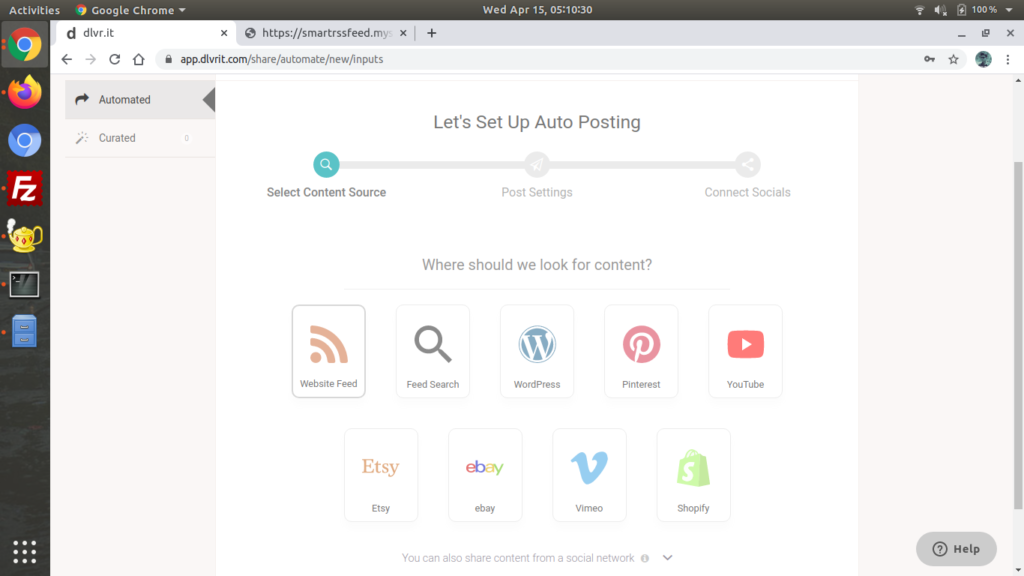 Step 4: Enter the RSS feed URL. The recommended method to find the RSS feed URL is to use the Feed URL Generator tool present in the Merchant Console of our app in Shopify Admin.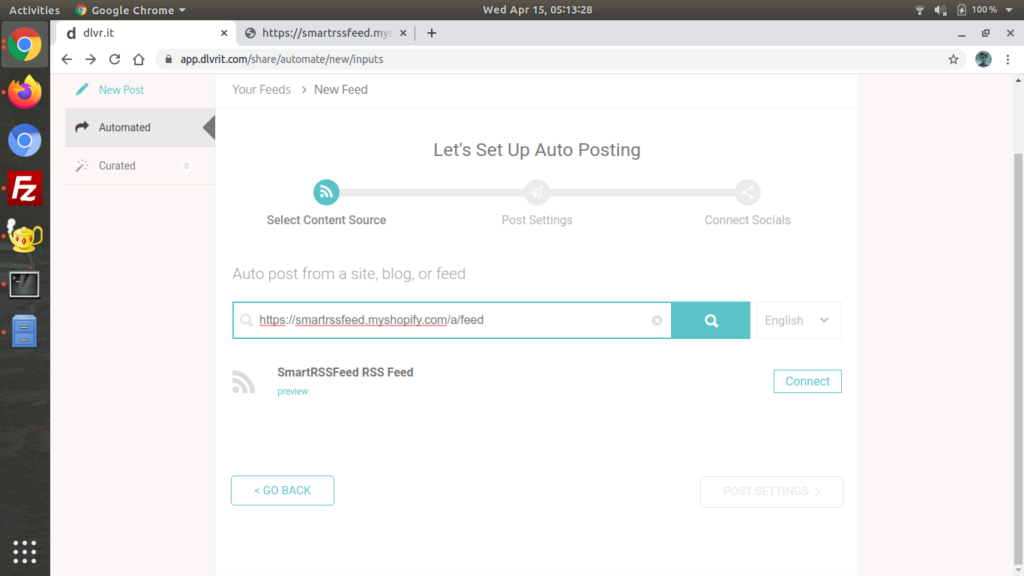 Click the Connect button when the preview of RSS feed has loaded on the screen. This would enable the Post Settings button. Click this button to navigate to the next section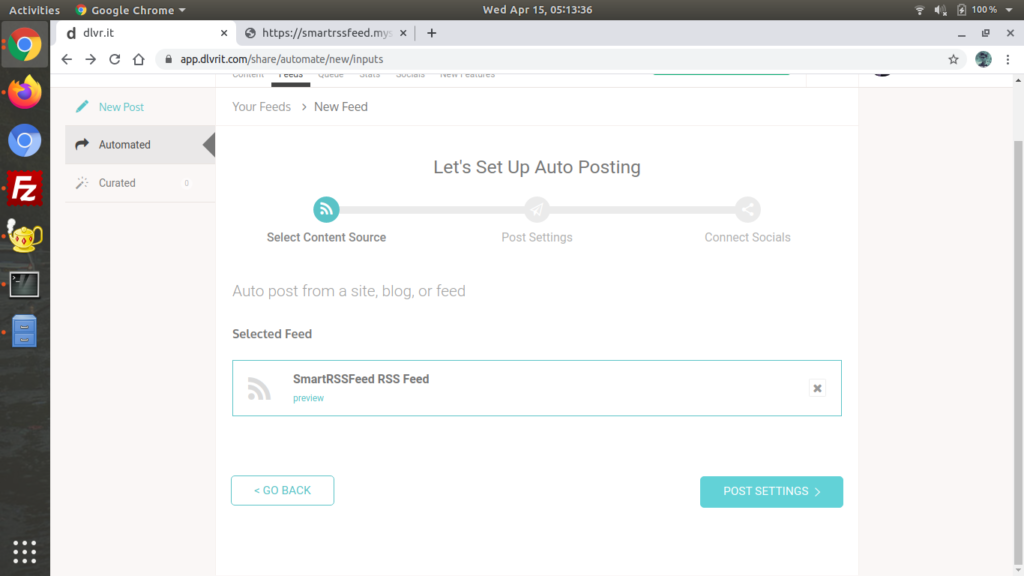 Step 5: Specify the frequency of social posting. You may leave the defaults unchanged. Once done, navigate to Connect Socials section.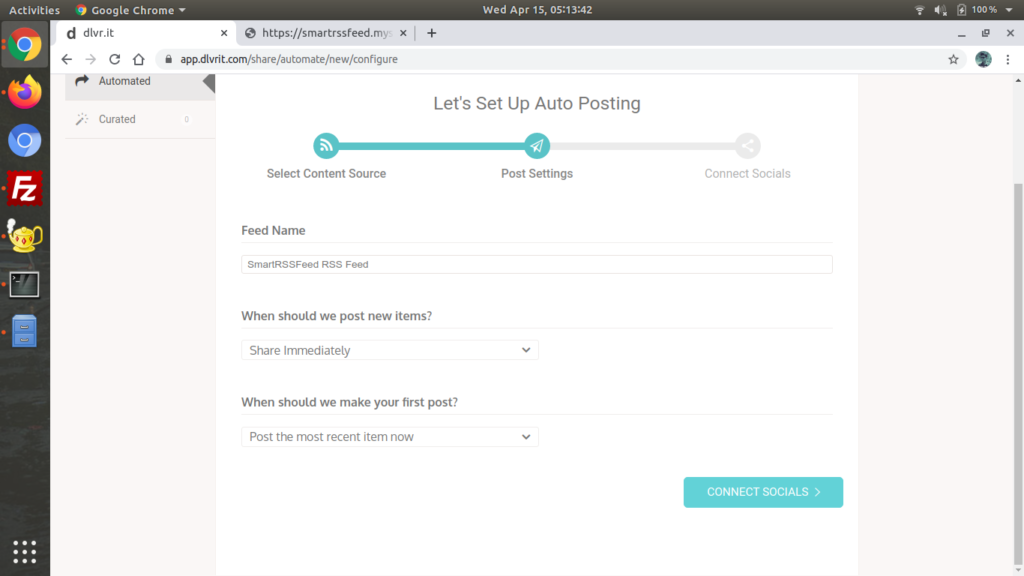 Step 6: Click the Connect Now button. If you have already connected any social channels, then you needn't repeat the step.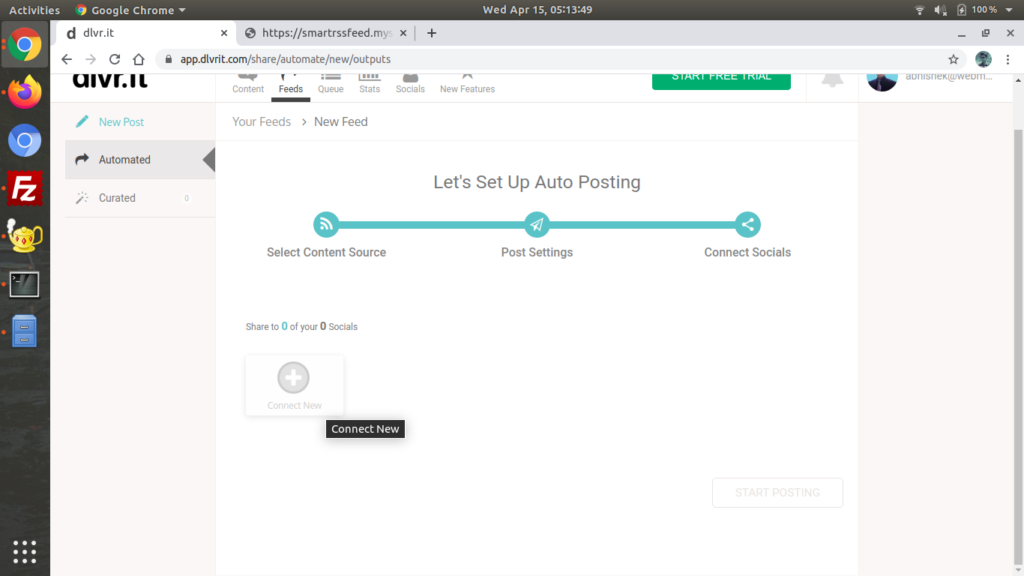 Select the channels where you want to post the blog/product updates automatically. You would be asked to login and authorise Dlvr.it to post on your behalf.